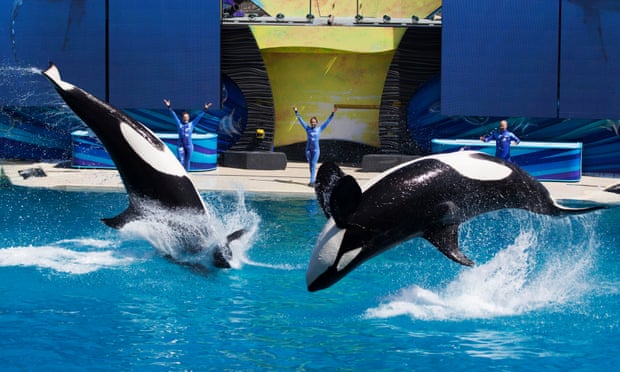 Sea World, which has been under attack for its treatment of animals, and especially of killer whales, or orcas, has announced it will end its killer whale shows by next year, starting with its San Diego park.
The company said it had listened to guest criticism in cancelling the shows, in which orcas dive, jump and do other tricks. They will be replaced by what a Sea World's CEO described as an all new orca experience focused on the natural environment" of the whales.
However, the shows will continue in their present format at Sea World's other parks in San Antonio and Orlando. CEO Joel Manby told investors that the company would refocus on conservation rather than using them as entertainment. Part of the pressure for change also comes from declining ticket sales, down 17% in San Diego.
Some of the sharpest criticism of the company has come in the wake of the documentary Blackfish, which focuses on the death of a Sea World trainer, killed by a bull whale. The film spurred widespread protests and anti-Sea World statements from a number of celebrities. For more information from The Guardian (UK), click HERE