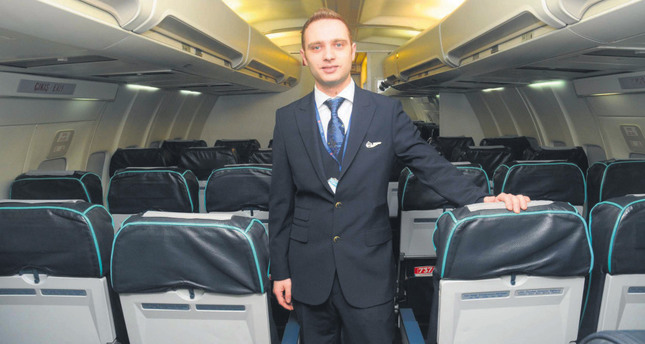 Erkan Geldi, a Turkish Airlines flight attendant has a possibly unique distinction. He may be the world's only airline employee actually born on an airplane. He was born midair on a Turkish Airlines flight to Frankfurt in 1990.
His birth actually took place in the cockpit, and his ambition is to return there as a pilot. His mother was flying to Germany to join his father, who was working there, when she went into labor. Fortuitously, a newly-graduated gynecologist was aboard, and the pilot, for whom Erkan is named, made space in the cockpit for the delivery.
He holds a bachelor's degree in teaching English, but chose to apply to work for Turkish Airlines. "When they asked me why I wanted to be a flight attendant...I told them I was born on a plane...I want to work in the air and eventually be a pilot." He plans to apply for pilot training this summer.
A more detailed account in the Daily Sabah can be found HERE. His facebook profile picture is below.