Blessed with waters of three oceans- Bay of Bengal, Arabian Sea and the Indian Ocean, India is one of the best places for watersports in the world. Ready to explore the turquoise blues, the interesting diving spots and the colorful marine life?
So, without much ado, here are some of the popular destinations where you can enjoy exciting water sports activities in India.
Andaman Island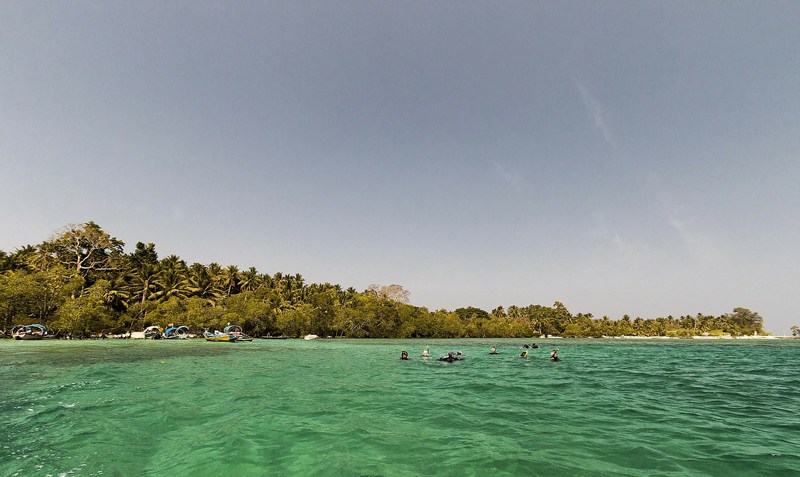 Leaving behind all other destinations, Andaman leads the list. This Island archipelago is so much popular for water sports activities that it needs no introduction. It is surely a heaven for adrenaline junkies. People from distant places visit here for one of its kind scuba diving experience. Dotted with beaches and islands, this destination offers plethora of water sports activities.
What to do?
Snorkeling – Havelock Island is chosen for best Snorkeling experience. Explore the underwater marine life and see what it has to surprise you.
Banana Boat Rides – This ride is preferred for people who wish to have some fun while being on a safer side. Six people can ride this boat at a time.
Parasailing – A perfect combination of aerial activity while juggling with the waves.
Undersea Walking – Get a closer look of the hustle and bustle inside the water. Take a walk and measure the depth of the Sea at North Bay Islands in Port Blair or Elephant Beach in Havelock Island.
Jet Skiing – Jet Skiing is another favored water sports activity here.
Best Season to visit
October until May
Goa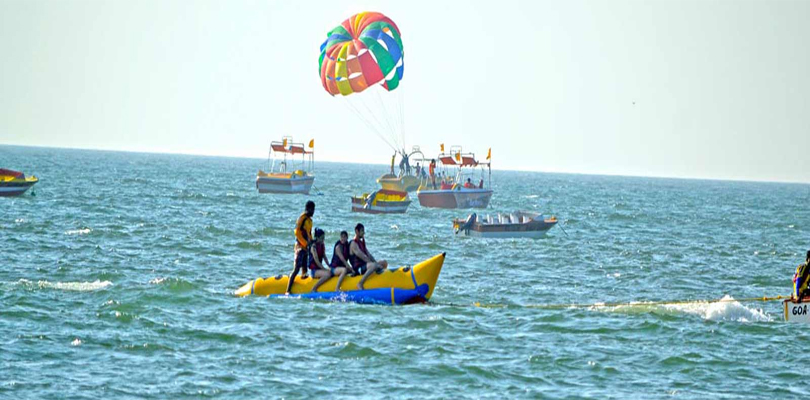 Who said Goa is only for honeymooning? Comprising of a prolonged coastlines, tranquil beaches and magnificent sky, this state offers best water sports in India. Doesn't matter whether you are an experienced or a novice, everyone can enjoy watersports here. Unparalleled shack life, lively beach parties, entertaining docked ships all awaits for you presence. Visit Goa for absolute fun and frolic. See the activities which you should try your hands at in Goa.
What to do?
Water Scooter – How about riding a motorbike over the water? Sounds like I am dreaming! It is no more a dream now. You can enjoy this ride with your partner at Dona Paula Jetty.
Froggyland Water World - While youths are busy enjoying adventurous water sports, why should children be devoid of the fun? This water park consists of all the water activities which are worth enjoying with the family.
White Water Rafting – This newfound activity is offered from the months of July to September. Set on for a thrilling experience and feel the wilderness of the Western Ghats.
Dinghy Sailing – Take a break from the windsurfing and try Dinghy Sailing. Relish in a Beer and Sandwich while unwinding at the craft.
Best Season to visit
Mid-November to Mid-February
Kerala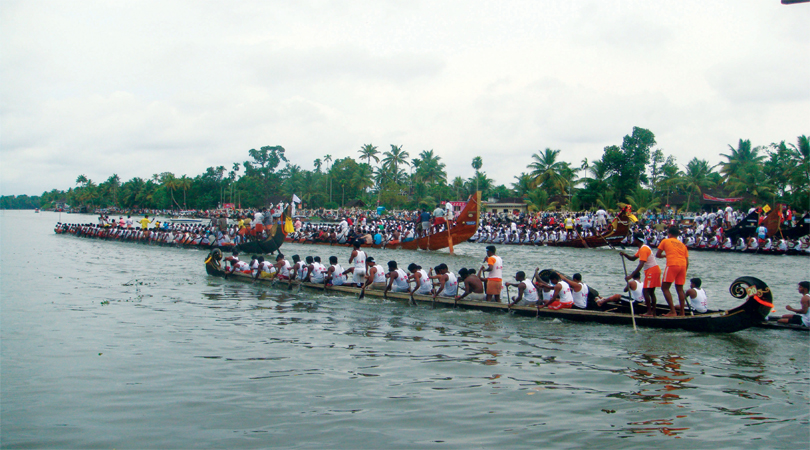 Kerala has found a place in this list for facilitating stupendous water sports activities in India. The houseboat cruise is for the leisure water lovers. Water sports adventure seekers are welcome here for historic bamboo rafting. This state is a dream come true for adventure aficionados. This God's Own country can make you reconsider you decision about other places. Read on to know what you can enjoy here.
What to do?
Bamboo Rafting – It is the trademark of Kerala's water sports activities. Pozuthana in Wayanad entices you with unique and tranquil Bamboo Rafting experience.
Kayaking – Kayaking in Alleppey is as pleasant as the backwaters of Kerala. It is bliss for all Kayaking lovers.
River Crossing – It takes lots of strength to undertake this water sport. Munnar is an ideal place to try river crossing.
Rafting – Kannur attracts everybody for a thrilling rafting expedition.
Best Season to visit
September to March
Rishikesh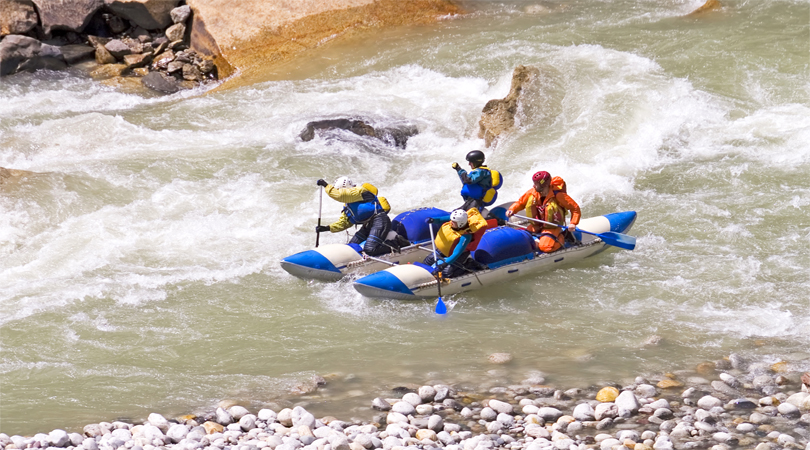 In spite of having a religious significance, Rishikesh allures old and young for amazing water sports activities in India. Nestled in the foothills of Himalayas, on the banks of the holy River Ganga it is considered as the adventure sports capital of India. River rafting in Rishikesh needs no introduction as thrill seekers from the world are drawn to the adventure. Thrilling rapids, cool water from the glacial origin and the picturesque scenery make it truly unforgettable. Test your skills at this magnificent place which holds surprises at every turn. You can delight in all the thrills and charm of the Yoga City.
What to do?
River Rafting – Rishikesh instantly comes to mind when talking about River Rafting. Holy River Ganga tests you rafting skills here.
Kayaking – Overcome the challenges while Kayaking in sacred Ganga. It should be tried once by all the water sports enthusiasts.
Waterfall Trekking – Forget about mountain trekking. Waterfall trekking is the new trends
Body Surfing – Relax and just be in the water! Body surfing is the best option to be tried by all age groups.
Best Season to visit
Early March to Early June
Lakshadweep Islands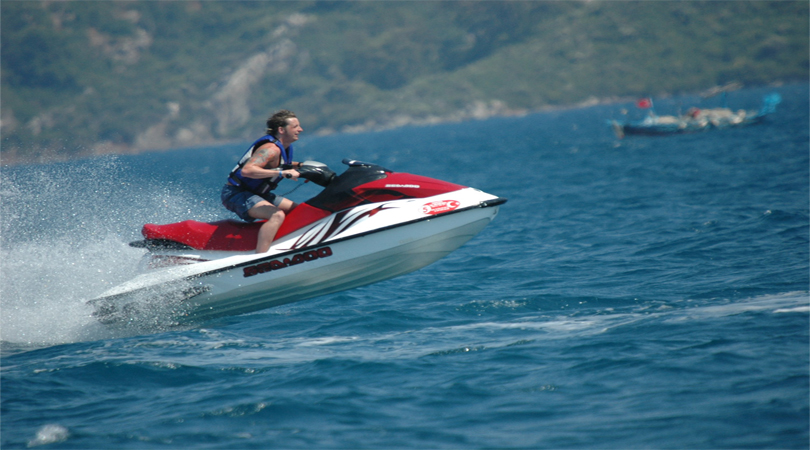 Lakshadweep Island archipelago holds a special place in the list of people planning to visit India for water sports activities. Its sparkling iridescent waters tempt many water sports fanatic from all around the world. This Union Territory of India is prominent for azure lagoons, white sand beaches, ubiquitous silence and vibrant corals.
What to do?
Lagoon Fishing – Experiment with lagoon fishing at night in placid waters of Agatti Islands.
Yachting – Confront the wind and water currents altogether.
Parasailing – It should be tried once in a lifetime.
Deep Sea Fishing and Scuba Diving – Kadmat, Bangaram and Kavaratti Islands promote Scuba Diving and Deep Sea Fishing.
Snorkeling – Get engaged in Snorkeling during your visit to Lakshadweep.
Best Season to visit
October to March
With so much to get involved in, water sports activities in India add a WOW factor to your expedition.