Having its foundation as the first ever planned city of India, Jaipur isindeed a gem in the crown of Rajasthan tours. The city is famous for its glorious forts which are majestically standing throwing the grandeur of bygone Rajputi era. Established in 1727 AD by Sawai Jai Singh 2, Jaipur was designed by famous architect namely Pt. Vidhyadhar Shashtri. The city is designed in such a way that people who visits this city wish to stay here for the rest of their life.
1. Exploring Amber Fort and Enjoy Elephant Safari
One of the most amazing reasons to visit Jaipur is the exploration of Amber Fort. The fort is an integral part of Rajasthan's history and culture. Travelers who visit Jaipur love to enjoy the sightseeing tour of Amber Fort. What more attracts the travellers here is the elephant safari which one can avail in the wee hours of the morning and in the evening time. Spectacular view of Jaipur City from the top of the fort is just breath-taking. Riding on elephant and watching whole city will fill you with the kingly feeling. You would get a fine idea about the rich culture and tradition of the city by visiting Amber Fort.
2. The Gulabi Weather of Jaipur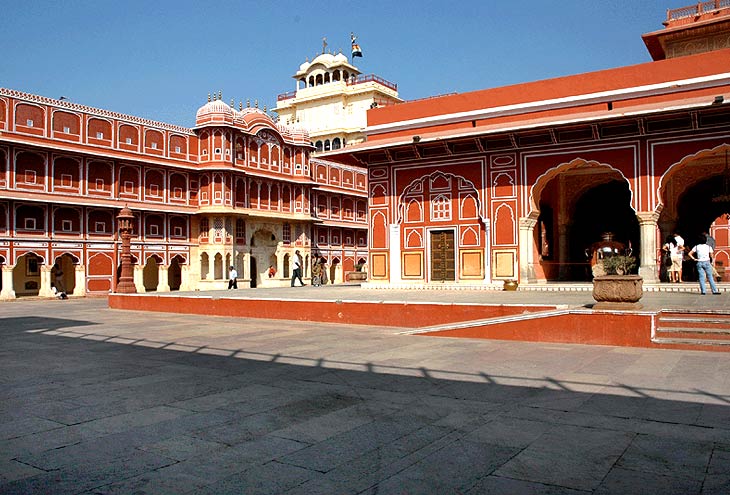 Cherishing and welcoming, the weather of Jaipur is one more reason to visit Jaipur. Jaipur being a part of Rajasthan, generally is compact with the hot weather and scorching sun which actually suits the regal aura of this city. Yet if you are wondering of the best time to visit Jaipur, then you can visit the city in the months of between November to February. The weather remains calm, pleasing and alluring this time. Taking walks under the mild sun rays will be pleasing.
3. Bird Eye View of Jaipur City from Jaigarh Fort
The magnificent fort of Jaigarh, is one of the major attractions in Jaipur. Built with the aim to protect the nearby Amber Fort, the Jaigarh Fort is also known as the victory fort as this amazing fort has never been conquered. When you will reach at the top of the fort, you can see a breathtaking view of Jaipur City. Traveller who visits Jaigarh Fort also loves to see the huge cannon, the Jaivana Canon which is the biggest canon in the world. Interesting, right? So plan your Jaipur Holidays and visit this mesmerizing fort of Jaigarh in Jaipur.