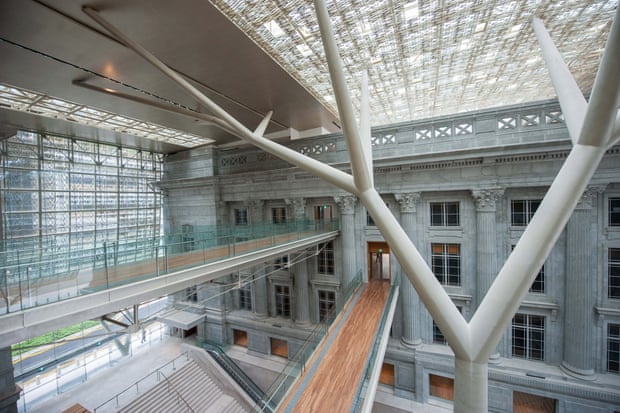 Singapore will open its new National Museum to the public on Tuesday, after three years of construction that have turned its 1937 Supreme Court and 1929 City Hall into Asia's largest visual arts institution, with a collection of over 8,000 works of the arts of Southeast Asia.
The new museum, in total, equals the size of the Musee d'Orsay or London's Tate Modern, and is the world's first museum dedicated specifically to the art of Southeast Asia. The City Hall wing is mostly dedicated to Singaporean art, from the early 19th century to today; the Supreme Court will show works of other Asian countries, from Chinese brush paintings to current abstract expressionist works.
The two buildings, which are "next-door" neighbors, have been connected by new roof that soars over both, and creates light-filled atriums, filtered through a golden mesh. The architects, Studio Milou of Paris, were chosen from among more than 100 architects who submitted proposals. The buildings have an important history; City Hall is where Japanese officials surrendered at the end of World War II; it is also where Singapore's independence was declared in 1965. The museum is opening on the 50th anniversary of that act.