In what must be one of the most unusual events to happen in a hotel anywhere ever, a giant fish tank collapsed at a Berlin hotel last week, sending 1,500 fish and a million litres of water to the floor of the lobby and out into the street.
The tank, located in an atrium-style lobby at the Radissonn Blue hotel, ruptured at 5:50 am, avoiding human casualties, while killing all 1,500 fish. Berlin Mayor Franziska Giffey described it as a "full-on tsunami,' while Berlin police limited themselves to saying the incident had caused "incredible maritime damage."
The tank was wrapped around an elevator that took visitors from the hotel lobby to the Sea Life leisure complex above. It opened in 2004. The view below is from before the collapse, when it was described as the largest cylindrical free-standing aquarium in the world.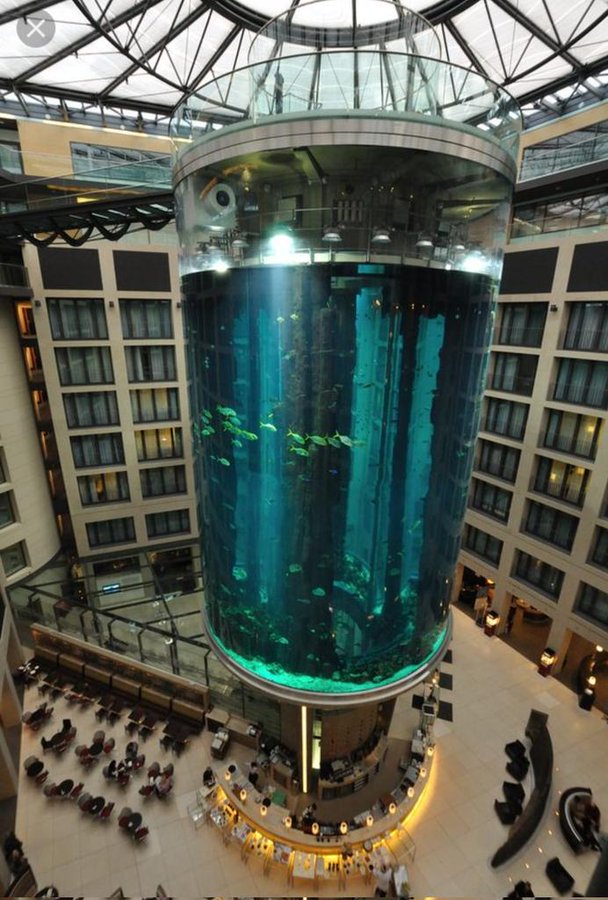 Hotel guests and workers described the collapse as sounding like a 'loud bang' that shook the building. Some guests described the feeling as similar to an earthquake. There's no word yet on what caused the tank to collapse.
Cleanup had problems of its own: One firefighter at the scene told TheLocal.de that it was a difficult task to collect the fish because they were "all over the place" and "no one knew which ones were poisonous".