The Netherlands' most famous flower show, the months-long blooming of millions of tulips at the Keukenhof Gardens, usually hosts millions of visitors during its run, but this year the garden is offering only virtual visits by video.
Director Bart Siemenink said, in a welcome video, 'If you cannot come to the Keukenhof, we will bring the Keukenhof to you.' The garden has pledged to keep its fans up to date with more videos as the garden blooms. It was to have been open from March 21 to May 10, with many tickets already sold.
Earlier this year, the garden's only big issue seemed to be keeping up with climate change, which has forced Keukenhof to change the number and varieties of tulips it plants in order to keep new plants blooming across the two-month span. This year gardeners planted seven million bulbs, up 30% from last year. Planting started in December.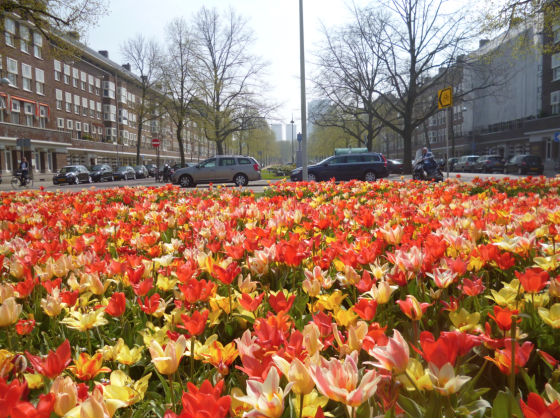 Other tulip events have also suffered, although there are plenty of tulip pots and beds in view on Amsterdam's streets. The Hermitage Museum has been forced to cancel an exhibition on 500 years of tulip history in the Netherlands.