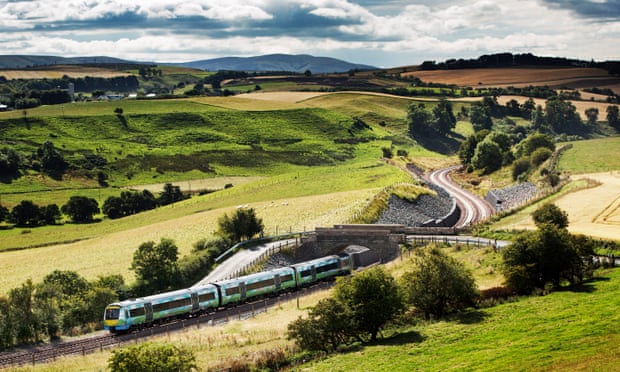 Scotland is getting a new rail route today, the longest new route in the UK for over 100 years. The new Borders Railway runs from Edinburgh to a new station at Tweedbank, and aims to bring visitors to the southeast Borders region who otherwise might have limited their Scottish visit to the Highlands.
This weekend is just for VIPs on special trains, but by Monday the line will open for regular service. Although most trains on the line will use regular diesel engines, there's an already-sold-out program of steam excursions, and more are planned. Although the line is just opening, there's already talk of extending it further, perhaps to Carlyle.
A detailed article in The Guardian (UK) points out that while the Borders aren't the Scotland of cliche and stereotype, the area is scenic and historic, with many castles reflecting the long wars between England and Scotland. There's also an important mining museum along the way. Numbers of attractions are planning shuttles from the rail line.
For more detail, including many of the attractions, click HERE.