A Turkish architect has proposed a hotel project for a scenic Norwegian cliff that is, if built, guaranteed to be an attraction in itself, with a glass infinity pool hanging way out over a fjord.
The hotel would be built into the face of the 2000-foot Preikeskollen cliff in western Norway, with balconied rooms overlooking the fjord and the pool.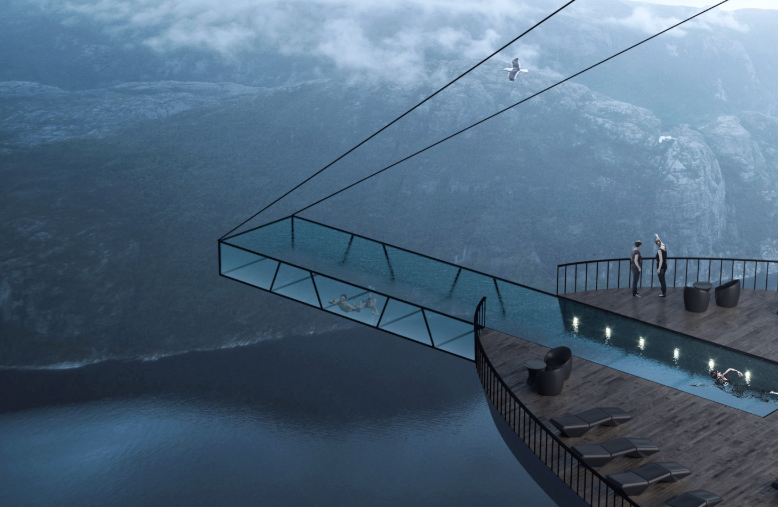 A project of the Hayri Atak Architectural Design Studio in Istanbul, the concept has so far not found a developer.