In a new listing by visa service company iVisa, Portugal's capital has been named as currently the happiest city in the world, and while others may doubt it, Lisbon is happy to be designated.
The company's list is compiled using what it calls the Happiest City Index, based on five happiness factors: the cost of living, sunshine, green spaces, friendly locals and life expectancy.
The next batch after Lisbon includes Barcelona, Athens, Rome, Sydney, Madrid, Toronto, San Jose in Costa Rica, Istanbul and Bangkok.
Here's a complete version: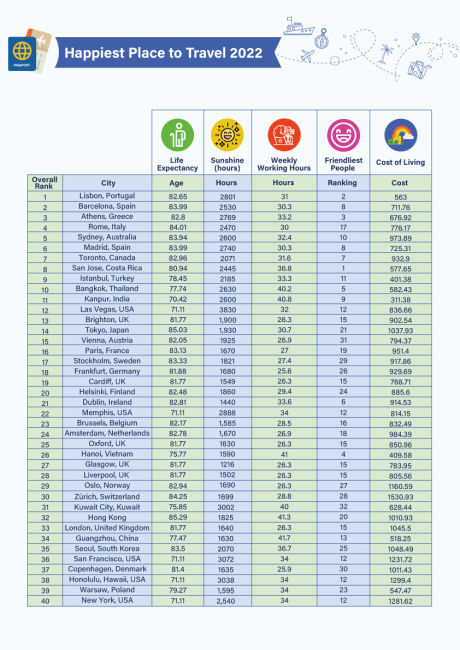 Lisbon image: PHeymont/TravelGumbo