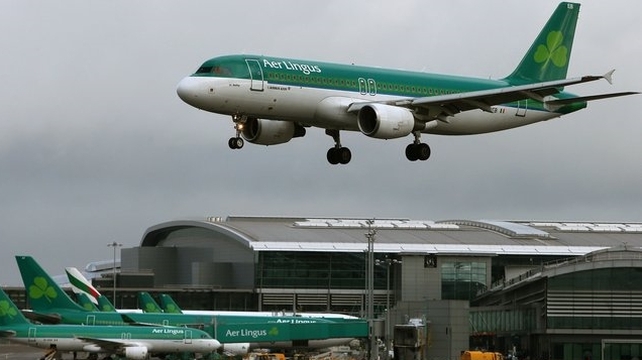 The European Commission today cleared the last barrier for the sale of Ireland's Aer Lingus to British Airways' holding company, International Airlines Group. The deal already had approval from Aer Lingus's board, the Irish government and Ryanair, which has owned 30% of Aer Lingus since its own failed take-over attempt.
The approval came with conditions, which have been in negotiation for several months. Among them are British Airways' promise to give up 5 gate slots at London Gatwick to other airlines, and promises to maintain or offer favorable rates for carrying passengers connecting to rivals' long-haul flights. (an earlier version of this post incorrectly indicated the slot transfers would be at Heathrow).
Previously, IAG had promised the Irish government to maintain and possibly expand Aer
Lingus' trans-Atlantic services to Ireland, and connections between Ireland and London. As the transaction closes, Ryanair and the Irish government will both sell their shares to IAG. At a later point, IAG may acquire enough shares to require other shareholders to sell as well.
No detailed schedule of next steps has been announced, but Aer Lingus will continue to operate as an independent carrier, as do IAG's three existing carriers, British Airways, Iberia and Vueling.
It's believed likely that Aer Lingus will join the OneWorld Alliance; British Airways and Iberia are already members. Joining would be especially good news for American Airlines AAdvantage members. If Aer Lingus is brought into the Avios loyalty program that BA and Iberia share, that would benefit Avios holders as well.