The Eiffel Tower is getting ready for the 2024 Paris Olympics with a return to an older golden color and new greener surroundings.
The golden-brown color is the shade chosen by Gustave Eiffel when the originally-red tower was repainted in 1907, and is meant to reflect the color of winning medals in the Olympics.
In addition to the paint, changes in neighboring areas and in the area under the tower itself will create an extended park land that extends 1.6 kilometers from the Chaillot Palace in the north to the Ecole Militaire in the south. The Iena bridge is being transformed into a landscaped walkway, with only official and emergency vehicles permitted.
Under the tower itself, walking paths and grass will replace much of the concrete, and the tower's ticket booths and entrances will keep to the edges of the space. Traffic on some nearby streets, including Quai Branly, will be restricted and speed limits lowered.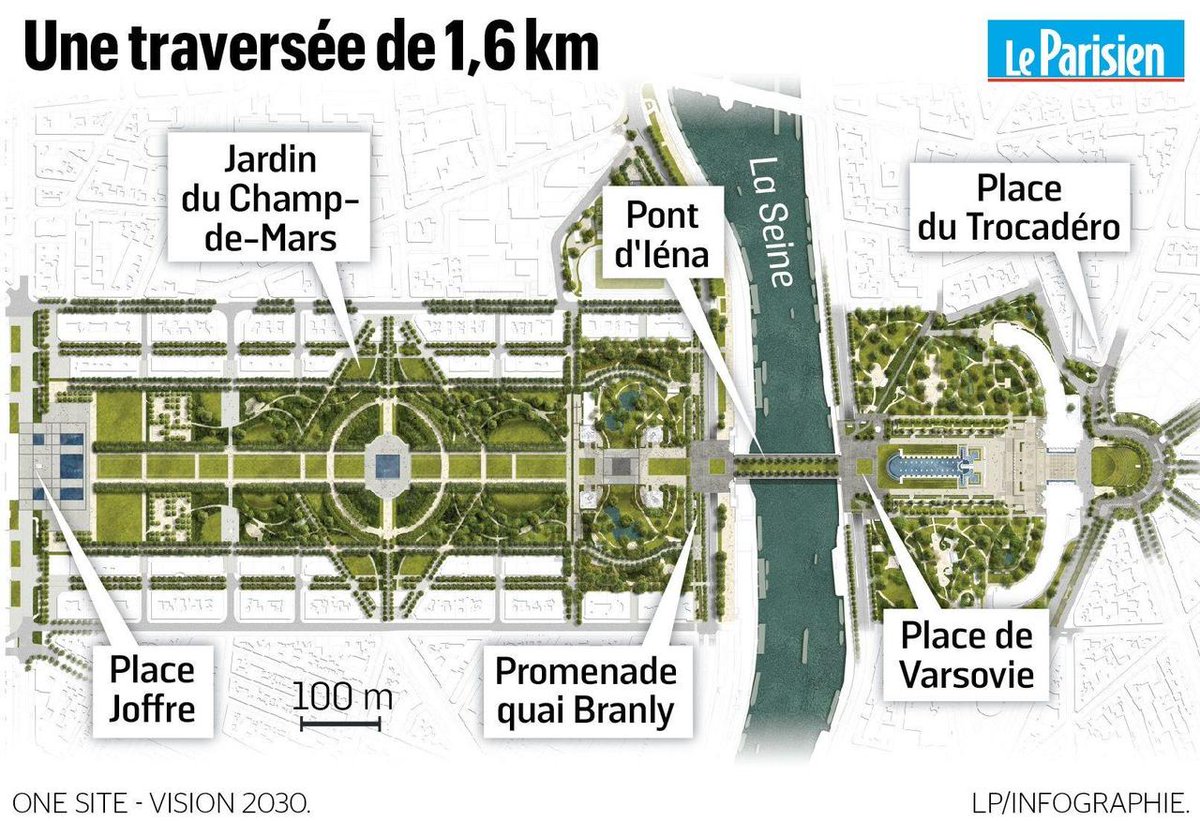 The plan is not without opposition, including from some locals concerned about making it difficult for residents to commute. Also, an earlier version of the plan called for removing two dozen mature trees; that part has been dropped.