A tract of more than 6,000 acres of forested hilltops and coastal prairies south of San Francisco that was once earmarked for luxury home development will soon become a public park.
The land, called the Cloverdale Ranch, is in San Mateo County, south of Pescadero, and borders on some existing park lands, including the Pigeon Point Light Station State Historic Park, Ano Nuevo State Park and Butano State Park.
It's been protected since 1997 by the Peninsula Open Space Trust, which stopped development through purchase. Since then, it has been safe from development, but not open.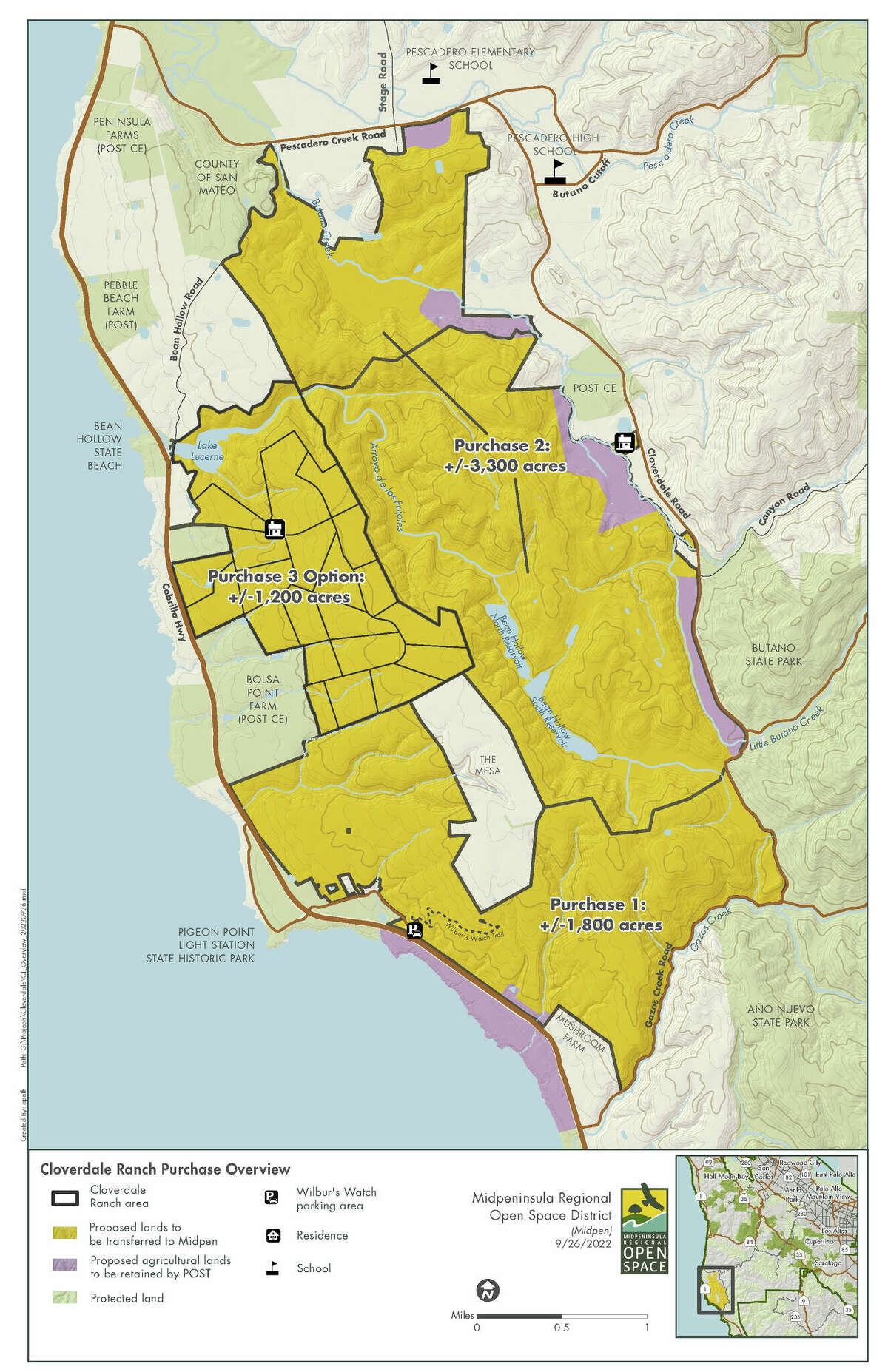 Now, in a $16 million deal, a public parks agency, the Midpeninsula Regional Open Space District (Midpen), has been approved to purchase the tract and open it to the public. Midpen's announcement said that "This vast ecological and agricultural jewel on the Coastside is poised to become Midpen's 27th public open space preserve and to be protected and managed in perpetuity for environmental restoration, viable agriculture and ecologically sensitive public enjoyment and education."